Bassin 120
6211AK Maastricht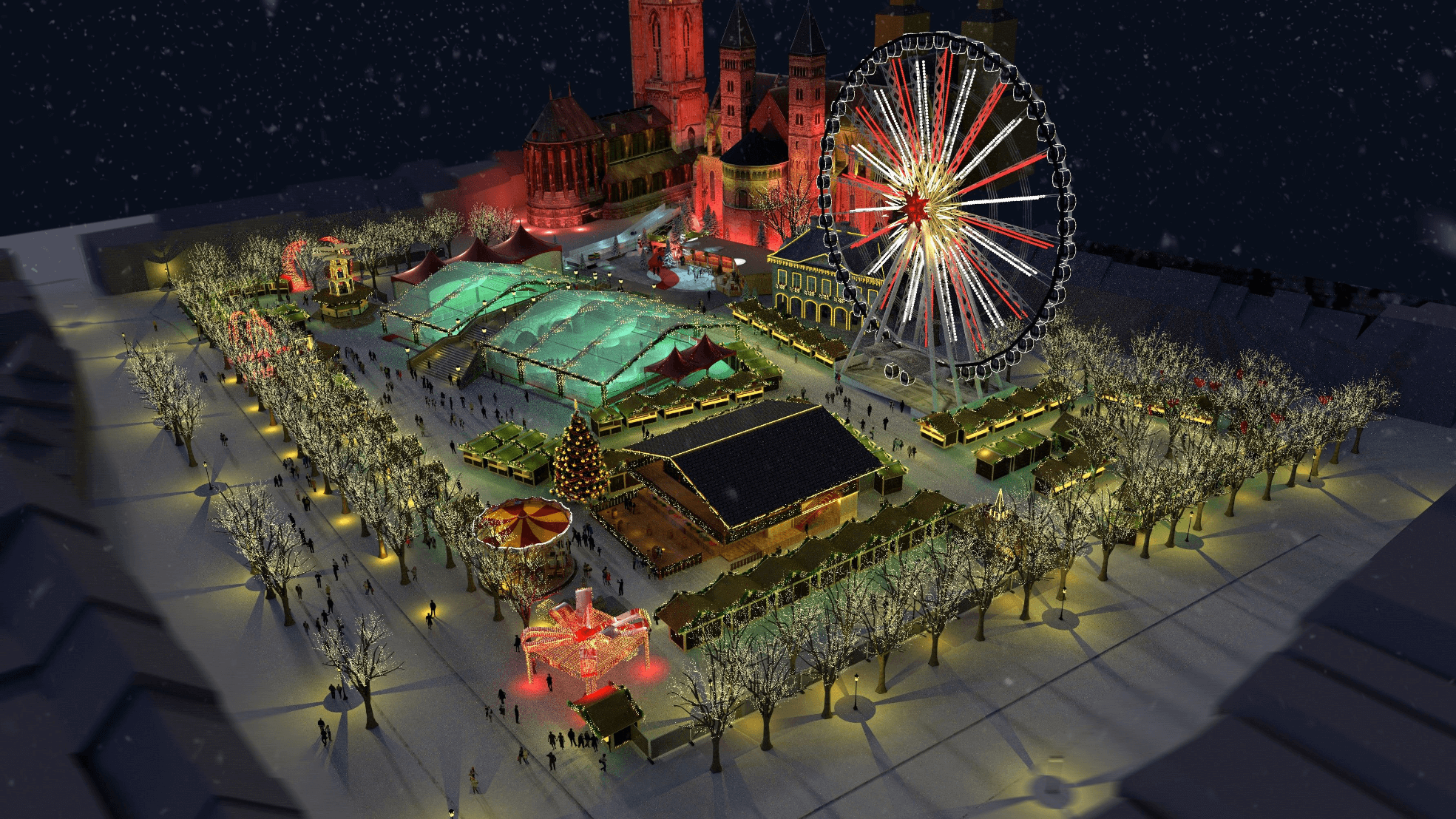 Magisch Maastricht Vrijthof
We would like to give you some tips to prepare your visit so you can enjoy Magisch Maastricht Vrijthof to the full.
Opening hours
Open from Thursday 30th November to Sunday 31st December 2023.
Sunday to Thursday: 10:00 am - 12:00 midnight
Friday and Saturday: 10:00 am - 1:00 am
The non-food Christmas market closes daily at 10:00 pm.
Exceptional opening hours:
30th November: 12:00 pm to12:00 midnight
24th December: 10:00 am to 6:00 pm
25th December: 11:00 am to 6:00 pm
26th December: 11:00 am to12:00 midnight
31st December: 10:00 am to 6:00 pm
Tickets
The winter event Magisch Maastricht Vrijthof is freely accessible. However, you will need tickets for various attractions. These can be bought on site or online. All attractions can be visited without reservation. Want to be sure of a place on the curling alley? Then book your desired time slot. Tickets can be ordered online from the 1st of November.
Magical packages
For those who want to fully enjoy all that Magical Maastricht Vrijthof has to offer, we have put together Magical Packages: Student Package, Magical Vrijthof Package, Child Vrijthof Package and an NS Indulgence Package. These will be available to order online from the 10th of November.
Map
Click below to view the full map of Magisch Maastricht Vrijthof and find out what's on offer.
Accessibility
Magisch Maastricht Vrijthof takes place at the Vrijthof in Maastricht. The city of Maastricht offers sufficient (paid) parking in the vicinity of the Vrijthof. In 15 minutes, you can walk to Magisch Maastricht Vrijthof from Maastricht station, via the city centre. Would you rather travel by public transport? Line buses run from Maastricht station towards the Market Square "Markt".